We are extremely proud to introduce two RASA members, Victoria Orindas and Anastasia Demnshin, who were awarded 2nd and 3rd place in the Yevgeny Yevtushenko Poetry Contest of the Central Association of Russian Teachers of America.
Despite scoring in the top three out of 50+ participants, they are also arduous scholars and leaders within the Russian American Student Association and UCF community.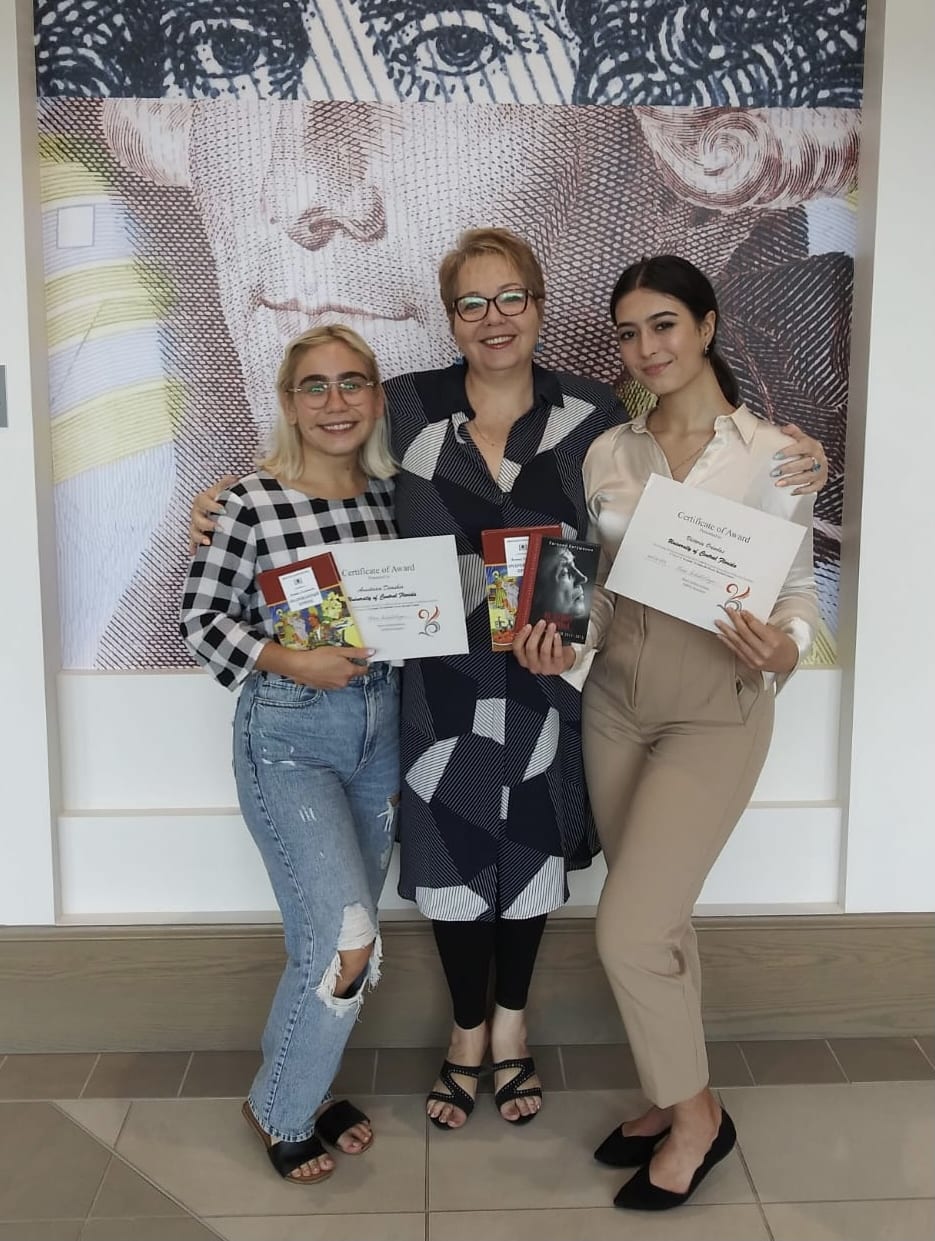 Victoria Orindas was awarded 2nd place. She is a UCF student majoring in Biomedical Sciences with a minor in the Spanish language. She is currently the Vice-President of the Russian American Student Association (RASA) and is proud to be educating other students about Russian culture. In addition to holding a leadership position with RASA, she is heavily involved on and off-campus. She is a member of the President's Leadership Council, has founded the UCF chapter of a local non-profit called SALT Outreach, and serves as the Vice-President of Hearts for the Homeless Orlando. She is also a Burnett Honors Scholar and a former LEAD Scholar. This summer she will be conducting research at Mayo Clinic.
Anastasia Demshin has received 3rd place in this poetry contest. She is a proud UCF Alumna who graduated Magna Cum Laude in May 2021. She earned a Bachelor's degree in Interdisciplinary Studies with Concentrations in Computational Science and Art and a Minor in Economics. Having excelled academically she applied all of the knowledge acquired in the classroom to the workplace by becoming a coordinator and trainer in two different lines of businesses, one being for an opening team. Her extracurricular involvement does not stop here. She is also a former LEAD Scholar, a Burnett Honors Scholar, and has her own website where she showcases her artwork.
Both of these students embody the traits of a true leader and we are extremely proud to see them excel academically as well as represent our student organization. They serve as the perfect example of what the student body of RASA consists of. RASA serves as a supportive community for fervent student leaders who share an interest in the Russian language and culture.