http://www.nicholsonstudentmedia.com/life/the-language-of-friendship-pen-pals-project-helps-students-connect/article_d04f8e30-2b08-11ec-98c4-933c08bae4be.html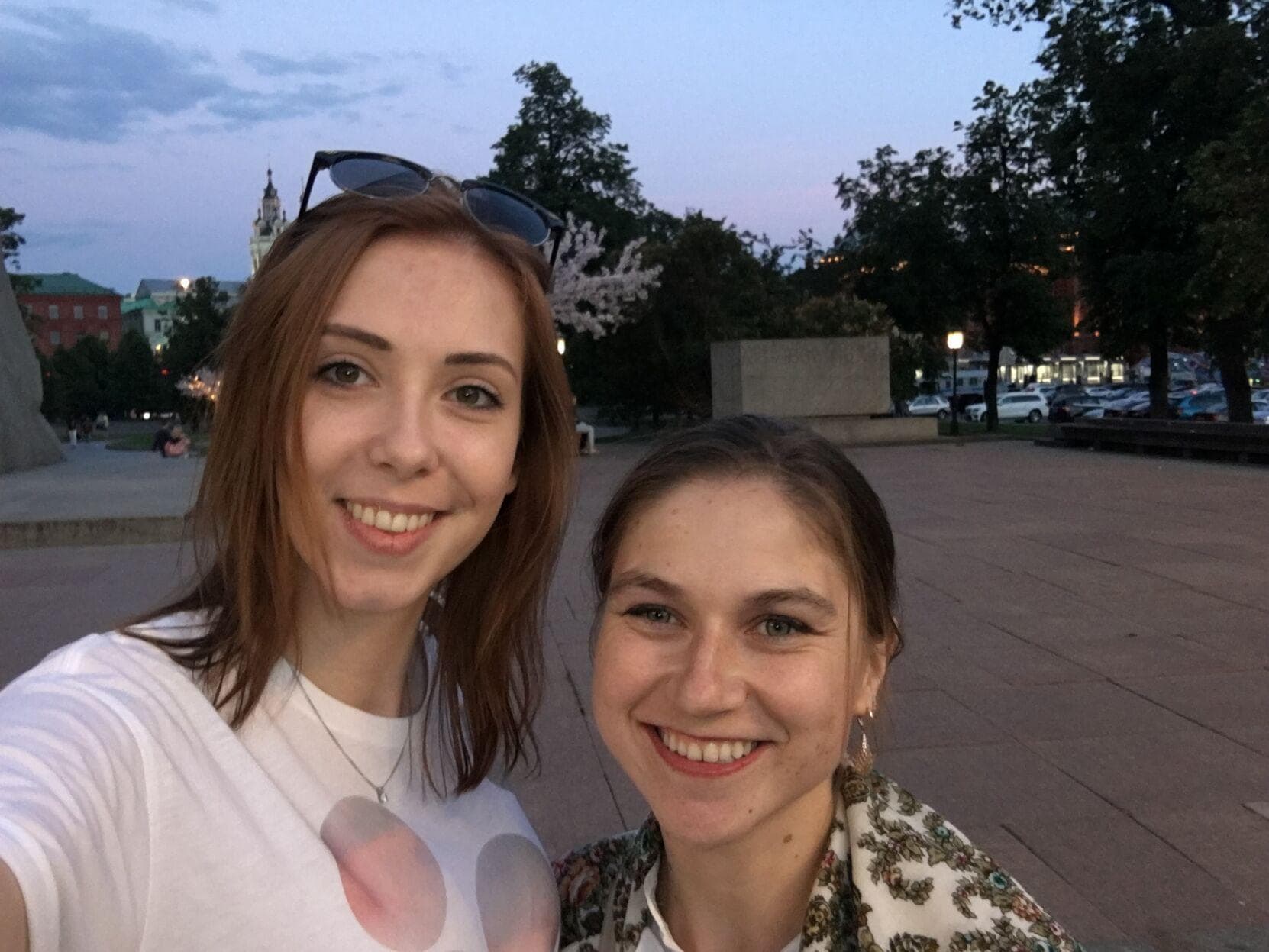 Irina Pidberejna said she took an intermediate Russian course her junior year of college because growing up in Ukraine had given her a knack for the language.
However, the people and places the course has brought her to are things she said she would have never expected.
"The Russian program at UCF is really one of a kind," said Pidberejna, a visual arts and emerging media management alumna. "Finding these opportunities, you feel really lucky to be involved in it. It is something that stays with you."
Pidberejna said she participated in the Connecting Classrooms project, a semester-long assignment that Alla Kourova, associate professor of Russian, has coordinated with a class in Russia for the past 11 years. During the project, American and Russian students are paired up as pen pals and given monthly tasks to present information about each other and their cultures in the target language they're learning.
Pidberejna said she saw the project as a way to make friendships and connect with her culture. Since then, she said, she was even hosted by one of her pen pals, Arcadii Katcai, while she was studying abroad with Kourova in Russia.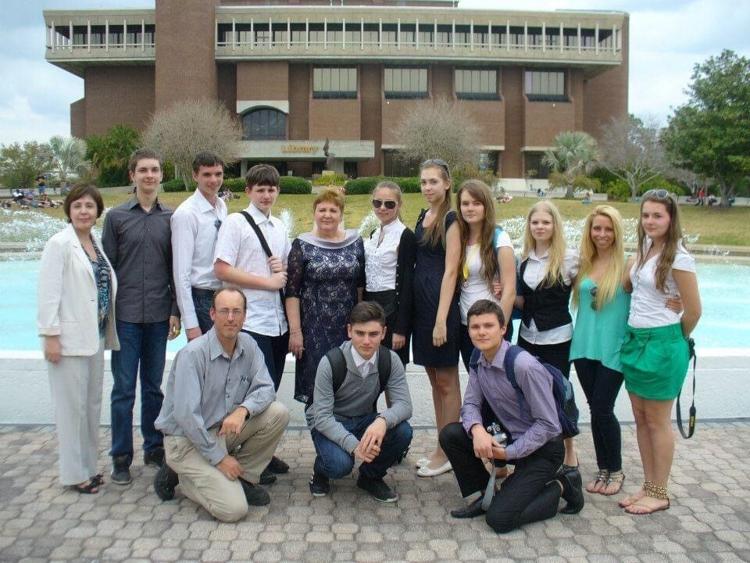 "When visiting Russia, there was a feeling of home while never having been there before," Pidberejna said. "It felt very surreal because I was born in Ukraine and grew up a little bit there, but this was just a different experience that still felt like I was reconnecting to a part of myself that maybe I did not have before."
Pidberejna said Valeria Podporina, one of her other Russian pen pals, once came to stay with her in Orlando. She said she brought Podporina to all of the attractions Central Florida has to offer, such as Walt Disney World, Universal Orlando and the beach. Pidberejna said her favorite part of the whole project was teaching her pen pals about American culture and showing them around.
"I loved just giving those students the first memories (of America) that they will have for the rest of their lives," Pidberejna said.
While she focuses on teaching the cultural aspects in her class, Kourova said she wants her students, including the Russian students, to learn from each other.
"I want them to know more about Russia," Kourova said. "I am trying to do everything that I can for them, but it is still not enough. I do love cultural information, but young people have their own perspective of culture, which may be different from mine."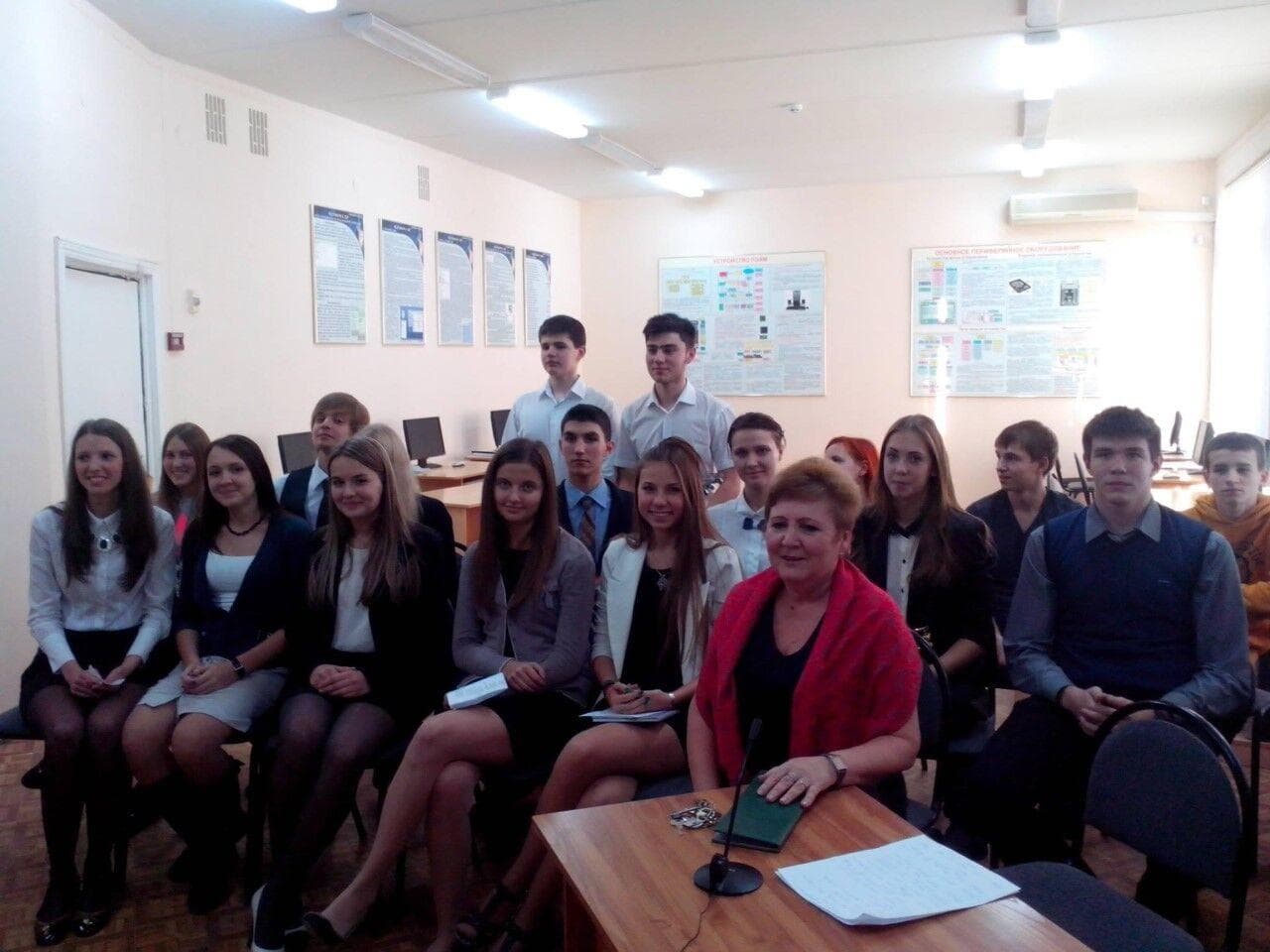 Kourova said she believes this project works because students have the motivation to communicate. She said that aside from getting a good grade in the class, she notices her students' curiosity and interest in their pen pals, which is something junior clinical psychology major Kaitlyn Daleandro said she was experiencing. 
"I always look forward to hearing from my pen pal in our emails, and I look forward to when we have our Zoom meetings with them," Daleandro said. "I find their lives so interesting."
Daleandro said she was learning the interests of her 17-year-old pen pal, Anna Goginashvili, such as studying physics, watching nature TV shows, reading Russian classics and listening to rock music. From their emails so far, Daleandro said she feels like they get along. She said she hopes to join Kourova on the annual summer study abroad trip to Russia, where she would be able to meet Goginashvili in person.
Pidberejna said the program led her to get her certification as a Teaching English to Speakers of Other Languages instructor and become a tutor through the Fulbright Program, a scholarship program that gives faculty and graduate students the opportunity to teach and conduct research abroad.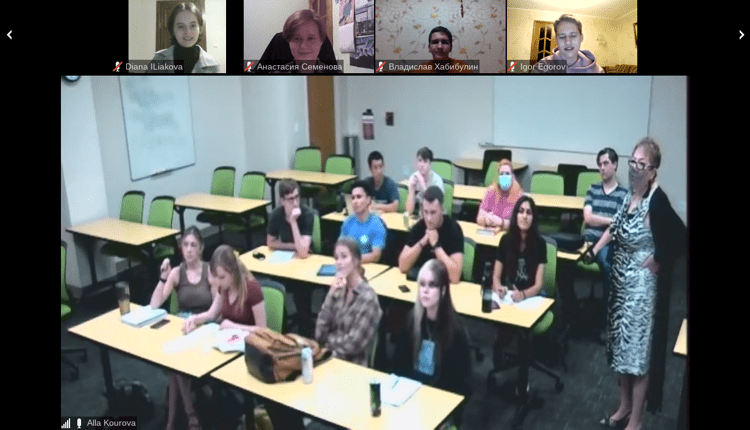 During the nine months Pidberejna taught English to Russian students at her Fulbright internship in Russia, she said she was able to visit Podporina in Moscow, even attending her graduation. Pidberejna said they still keep in contact over social media.
"It's like you're building a community all around the world," Pidberejna said. "It was very heartwarming to know that you are going to a city that you've never been to and you already had a friend there because of this project."